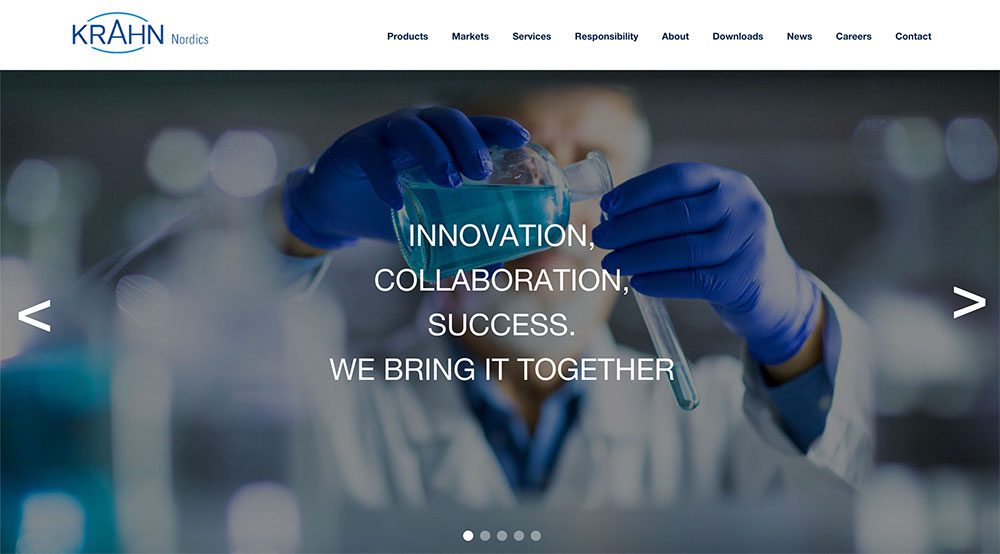 TWO BECOME ONE – AMPHOCHEM & PEMCO FORM KRAHN NORDICS AB
29 April 2022
AmphoChem AB is excited to announce that effective from 1st May 2022, the company will merge (together with Pemco Additives) to become a dynamic and single entity and organisation, the newly formed KRAHN Nordics AB under which the activities of the merged companies will operate.
Formerly acquired by KRAHN Chemie (a family-owned chemical distribution company with a history spanning over 100 years with a majority stake in February 2021), AmphoChem AB is the leading Nordic distributor of industrial chemicals, blends and formulations. This new joint merger marks another exciting chapter for the company's future growth.
The two companies will merge activities, resources and portfolios as part of KRAHN Nordics AB, creating a dynamic new business that offers even greater benefits to customers and suppliers in the constantly evolving lubricant and speciality chemical landscape.
Through this important industry consolidation, AmphoChem AB, Pemco Additives and KRAHN Nordics AB will significantly enhance their value proposition, offering their combined expertise, skills and distribution insights to a wider audience who are all set to benefit from this new integrated and expanded knowledge platform.
Chatarina Schneider, former CO of Pemco Additives and CEO of AmphoChem and now Managing Director of KRAHN Nordics AB, explains: "The values of KRAHN Chemie as a family-owned, medium-sized company fit very well with those of Pemco Additives and AmphoChem and the exchange of skills and know-how that will take place between KRAHN Chemie and the new company will also be of benefit to the key producers in our industries."