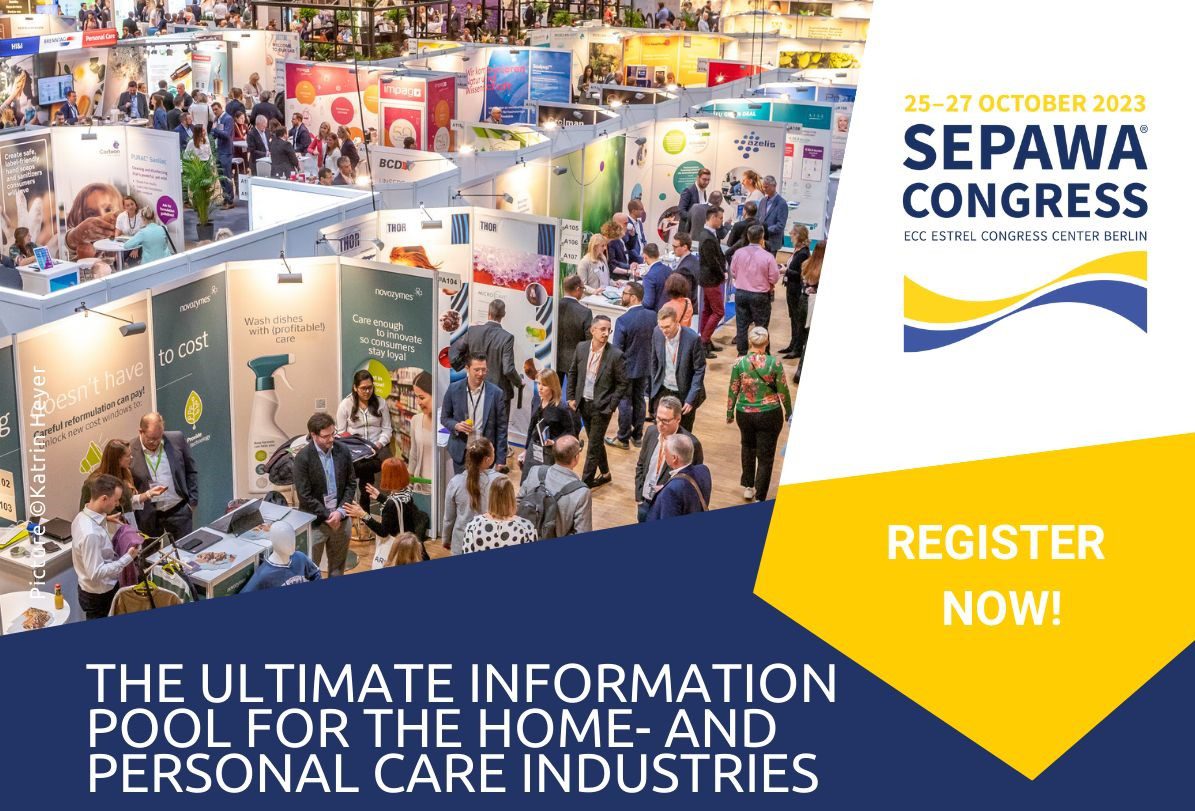 KRAHN NORDICS – exhibitor at the 2023 SEPAWA® CONGRESS
15 September 2023
KRAHN Nordics will be exhibiting at the annual SEPAWA® CONGRESS in Berlin, from 25-27th October.
As the most significant trade convention for the detergents/cleansers, cosmetics and fragrance industry in Europe, attendance and participation at this internationally respected congress is highly recommended and eagerly anticipated by all stakeholders within the sector.
The carefully curated 2023 program has been designed to ensure the more than 3,000 expected visitors will find the combination of lectures, exhibitions and networking opportunities the perfect environment for learning, lead generation and for expanding their business networks and contacts.
There are more than 150 diverse lectures and presentations available during the three-day event. Alongside current 'hot' topics and product launches, the latest innovations and research findings will be showcased; new trends and market technologies will be exhibited by companies and organizations, as well as a scientific poster exposition on Home Care, Personal Care, Sustainability, Packaging and Fragrance. In addition, industry experts will share insights and product knowledge at the dedicated lectures and workshops throughout the program.
Attendees from more than 60 countries visited the congress in 2022, with exhibitors from more than 20 countries present. The 2023 Congress promises to be an even greater success given the exhibitor numbers already committed to participating at this year's truly international convention.
KRAHN Nordics will be on stand F846 for the duration of the Congress.
We look forward to seeing you there!
SEPAWA® e.V. is one of Europe's largest and most active professional associations, representing more than 1,600 members within the detergents/cleansers, cosmetics and fragrance industries. It is the organiser of the annual SEPAWA® CONGRESS and European Detergents Conference in Berlin.
https://sepawa-congress.de/en/