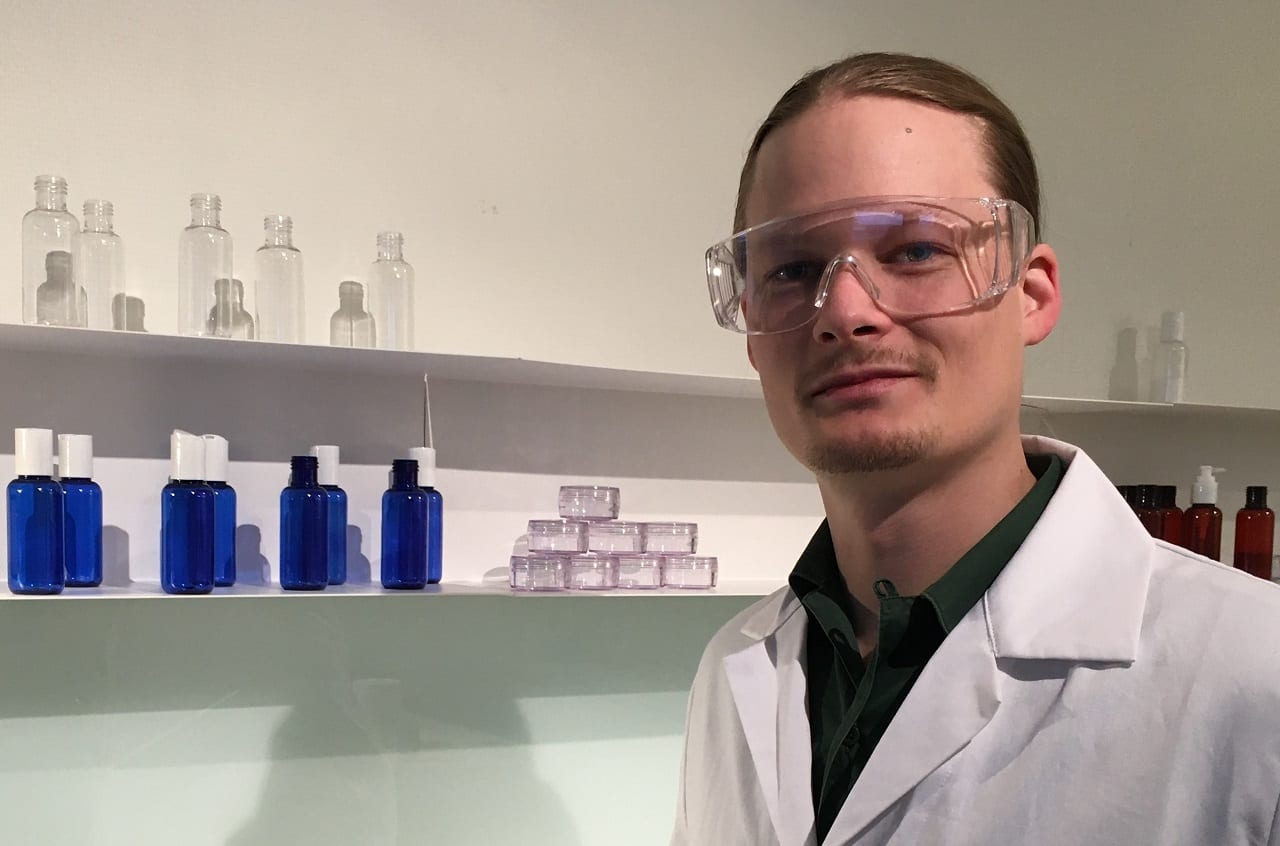 Christer Edvardsson: A new face in the lab
19 November 2020
The AmphoChem team warmly welcomes Christer Edvardsson who joins the business from the University of Gothenburg where he had been studying for a Bachelor of Science degree in chemistry. In his new role as Lab Technician, Christer will work in the AmphoChem laboratory on the development of new concepts and formulations and a variety of customer-related projects.
"Christer further strengthens our technical capability and we wish him well as he embarks upon a new and exciting career with us," explains Chatarina Schneider CEO AmphoChem. "The recruitment of talented new-thinkers is so important for a business at the forefront of formulation technology. It also further demonstrates our commitment to research and development as we strive to establish new market and revenue opportunities for AmphoChem customers."
Christer is also expected to become a familiar face amongst customers utilising AmphoChem's recently launched Personal Care Studio. The studio was set-up to provide customers with a 'hands-on' approach to formulation technology and the development of quality finished products from a blend of ingredients.
"For someone who is passionate about chemistry and  technical applications , AmphoChem presents a first-class career opportunity and I hope to make a real contribution to the future success of the company," Christer explains enthusiastically. "I also look forward to working closely with customers as we develop new ways to tailor solutions in order to meet specific product requirements."