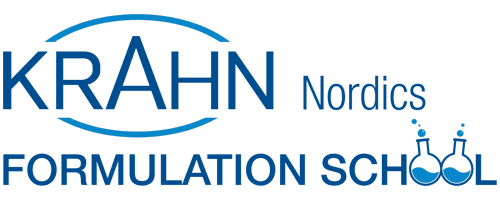 KRAHN Nordics is delighted to announce that its 2023 Formulation School will take place on 23rd and 24th May 2023.
The School will build upon the highly successful and sought-after AmphoChem Formulation School events, with some of the world's leading suppliers of chemicals and additives participating in the 2-day course. It is a digital event and everybody can join.
Day One - 23rd May - will focus on Cleaning.
Day Two - 24th May - will focus on Personal Care.
The agenda will include in-depth tuition covering fundamentals and also highlight the regulatory and voluntary schemes around Ecolabel – the Nordic Swan and cosmetics regulation. Formulation School instruction will be through practical and laboratory demonstrations with the valued participation of KRAHN Nordics suppliers and partners.